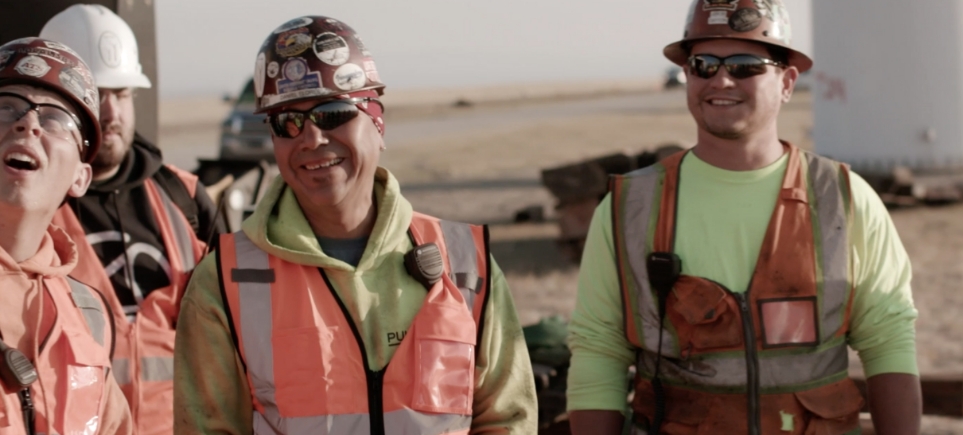 A wise person once said, "We are not a team because we work together. We are a team because we respect, trust and care for each other." At Olsen Beal, that couldn't be more true.
We build things that improve people's lives. So our focus is not on the things, but the people. Everyone in the process – from our office and field team members to our clients, vendors, and subcontractors – are important to project success. At Olsen Beal, we put people first — always, and in all ways.
If you do the same, we like you already. If you have skills and experience in our field, even better. If you are looking for work, we'd sure like to have a chat.
What sets us apart?
Your Benefits
We understand the commitment and work our team members put in, and our compensation – both personally and professionally – reflects that understanding. Employee benefits, which can vary based on position and eligibility, include:
Competitive Pay
Health & Dental Insurance
Short- & Long-term Disability
401(k) with Employer Match
Paid Time Off (PTO) & Paid Holidays
Professional Development Opportunities
Our
Mission
To be a leader – in the way we treat people, the solutions we provide and the effort we put in – for our employees, clients and for the industry we serve.
Our Values
People
We put people first. From our employees and clients to our partners and community members, we believe that positive outcomes are rooted in a human-centric approach.
Safety
When it comes to safety, we don't mess around. We understand the time, detail and effort that it requires and we're not afraid to invest it. We expect excellence.
Quality
From the work that we do to the relationships we build, we understand that quality is what keeps our clients coming back for more.
Reliability
From timelines to budgets to sustainable solutions, when it matters most, we deliver.
Value
What can we do to exceed project expectations? It's the question at the core of everything we do.
Safety & Quality
More than just priorities. They are points of pride.
We built this
When you combine decades of experience with ingenuity and effort, you can build remarkable things. Here's proof.