Raising
the Standard
Bridge Building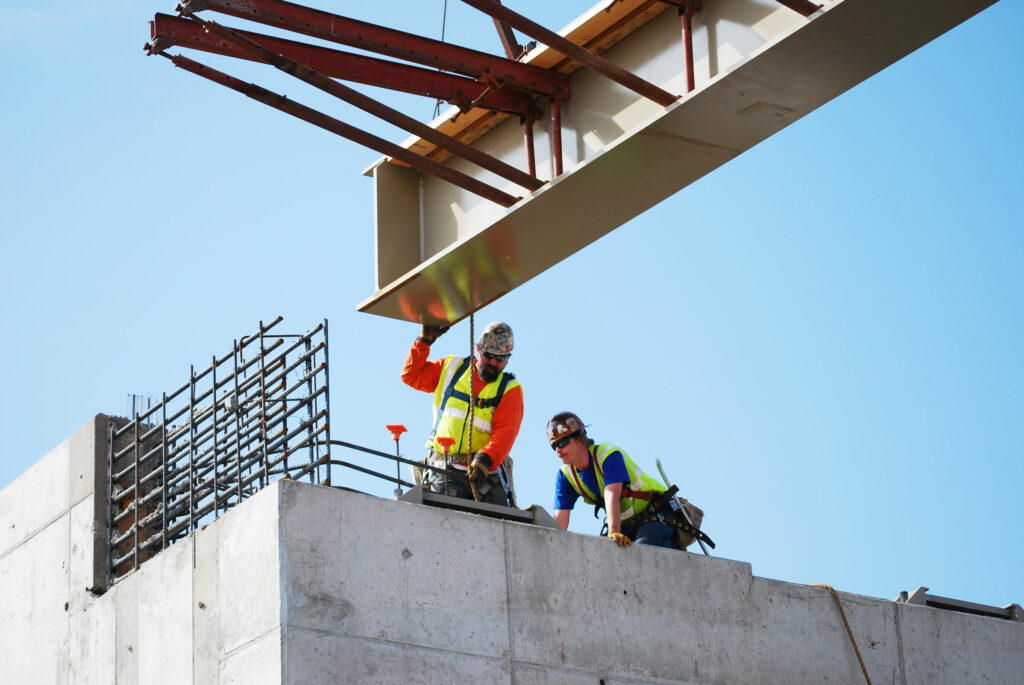 Our Process
Olsen Beal has been in the bridge building business for more than 35 years. Whether a simple concrete overpass or a complete Interstate reconstruction project of over 150 bridges using more than 65,000 tons of steel, we've done it all and done it right.
We begin working with clients during the RFP or bridge design process, offering our expertise to help them minimize costs and maximize constructability. We analyze and optimize the entire project before construction begins to identify efficiencies and fix potential issues before they can become problems.
During the construction phase we work with our partners to keep projects on schedule and on budget. Our decades of experience means we have a finely honed eye for detail, and we ensure that each project meets ours — and our clients' — exacting standards.
Safety & Quality
More than just priorities. They are points of pride.