Project Summary
Meet one of the longest clear-span plate girder bridges we have ever set. Ever. Part of a $20.7 million project to extend Hinckley Drive (also known as State Road 79) by almost a full mile to make a new connection with State Road 108, this project was a very heavy lift — literally. We spliced each girder line as a complete unit on the crane pad next to the crane. Each line then had to be passed out with the Kobelco SL6000 in super heavy lift configuration to a second crawler crane which crawled the load to a specific location. Other cranes were required to help with girder stability until more lines were erected and connected to each other.
Length
301 ft
Girders
24
single girder weight
350k lbs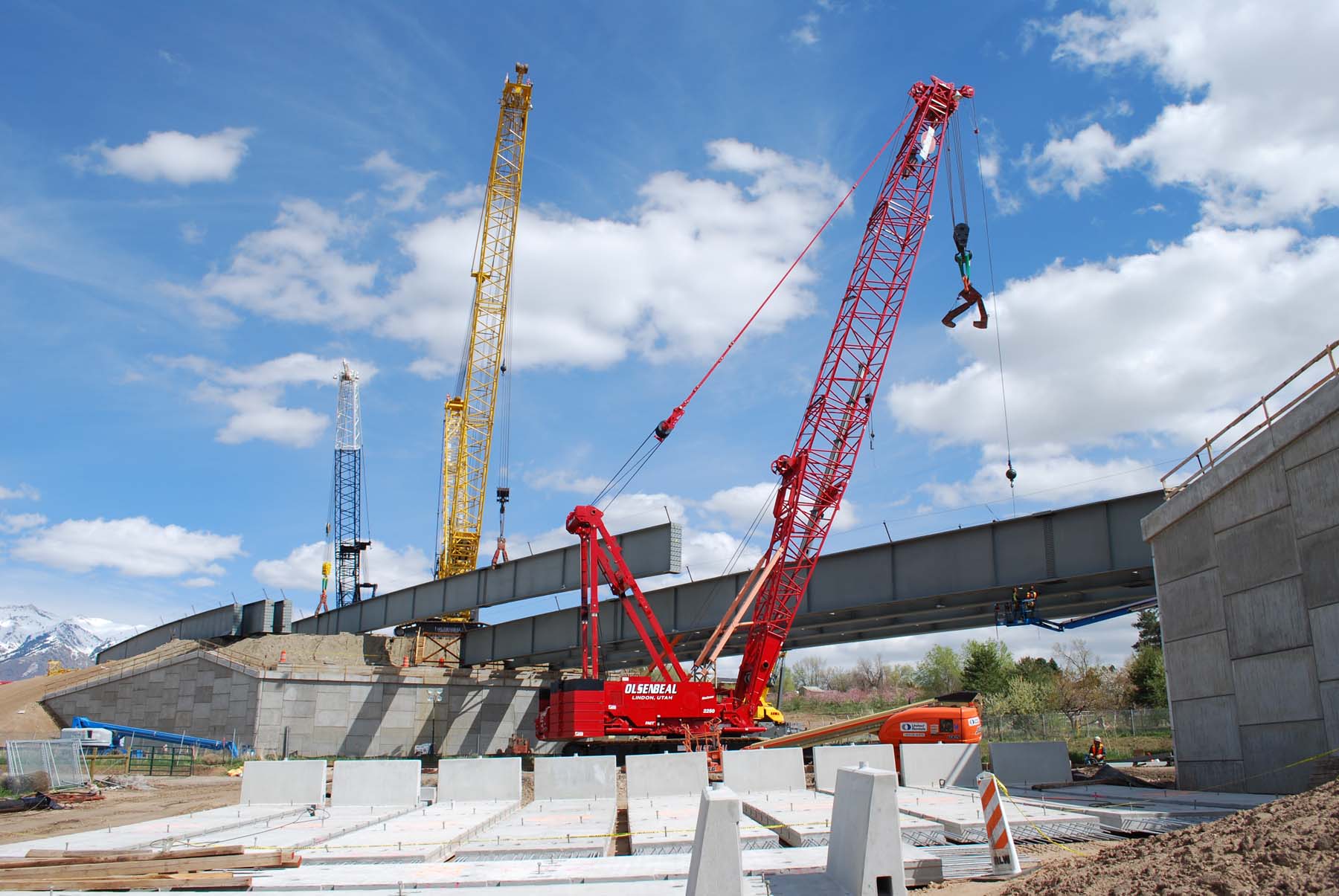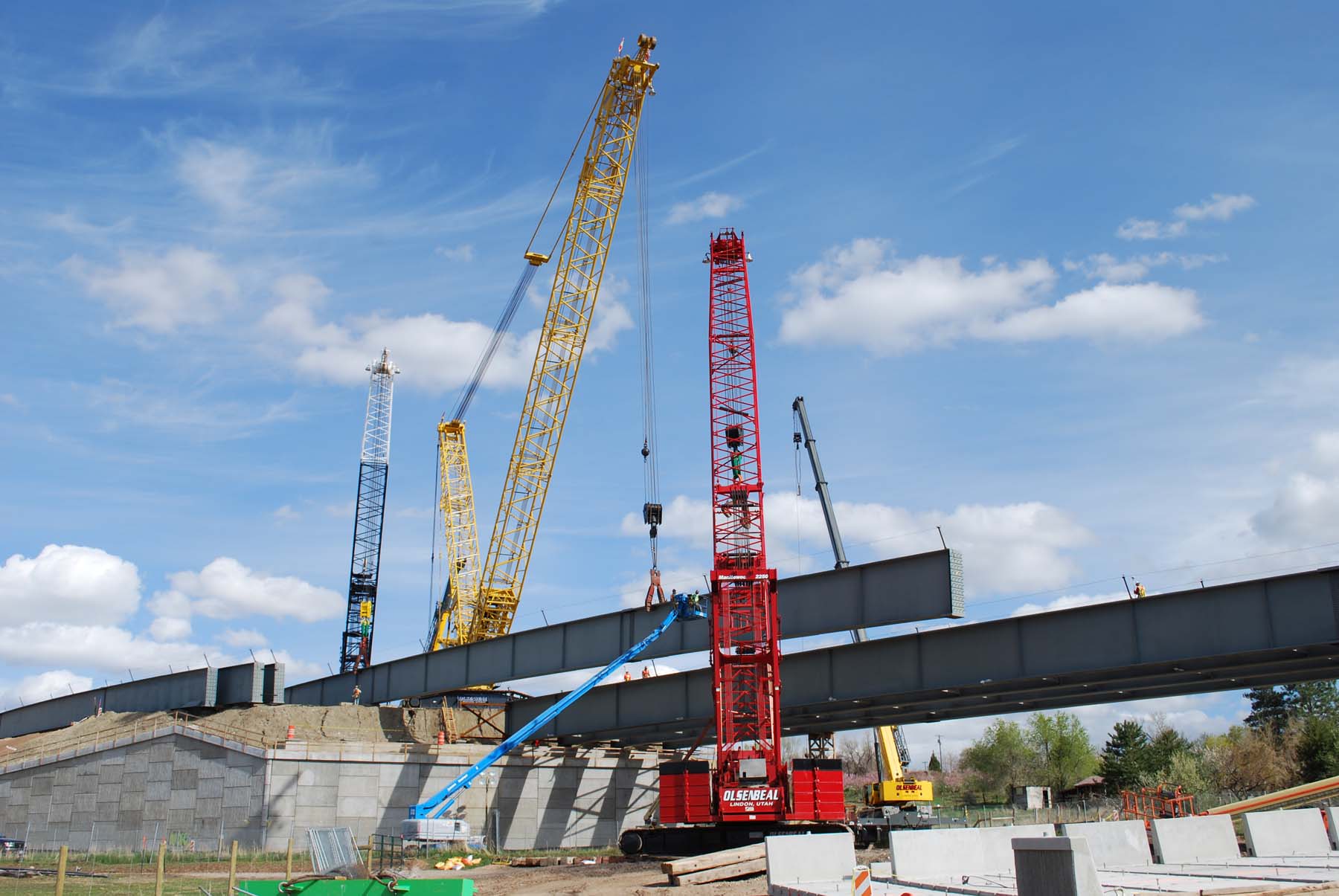 Safety & Quality
More than just priorities. They are points of pride.